Frequently asked questions
Frequently asked questions
1. How do I become a TSA member?
• You go to https://tsa.sportyhq.com/payment/enroll/organization/42 and then enter your details.
2. What membership must I choose when I register?
• If you want to register for TSA tournaments (Gain ranking points) you select the Tournament player membership.
• If you only playing school leagues you select the Scholar membership.
3. How do I see how many points I received from a tournament?
• Please click on the link http://www.tennissa.co.za/w/play/tournaments/ranking-tables
4. How can I get my password reset?
• Put your email into the login block and then click reset password. See the below graphics for more info: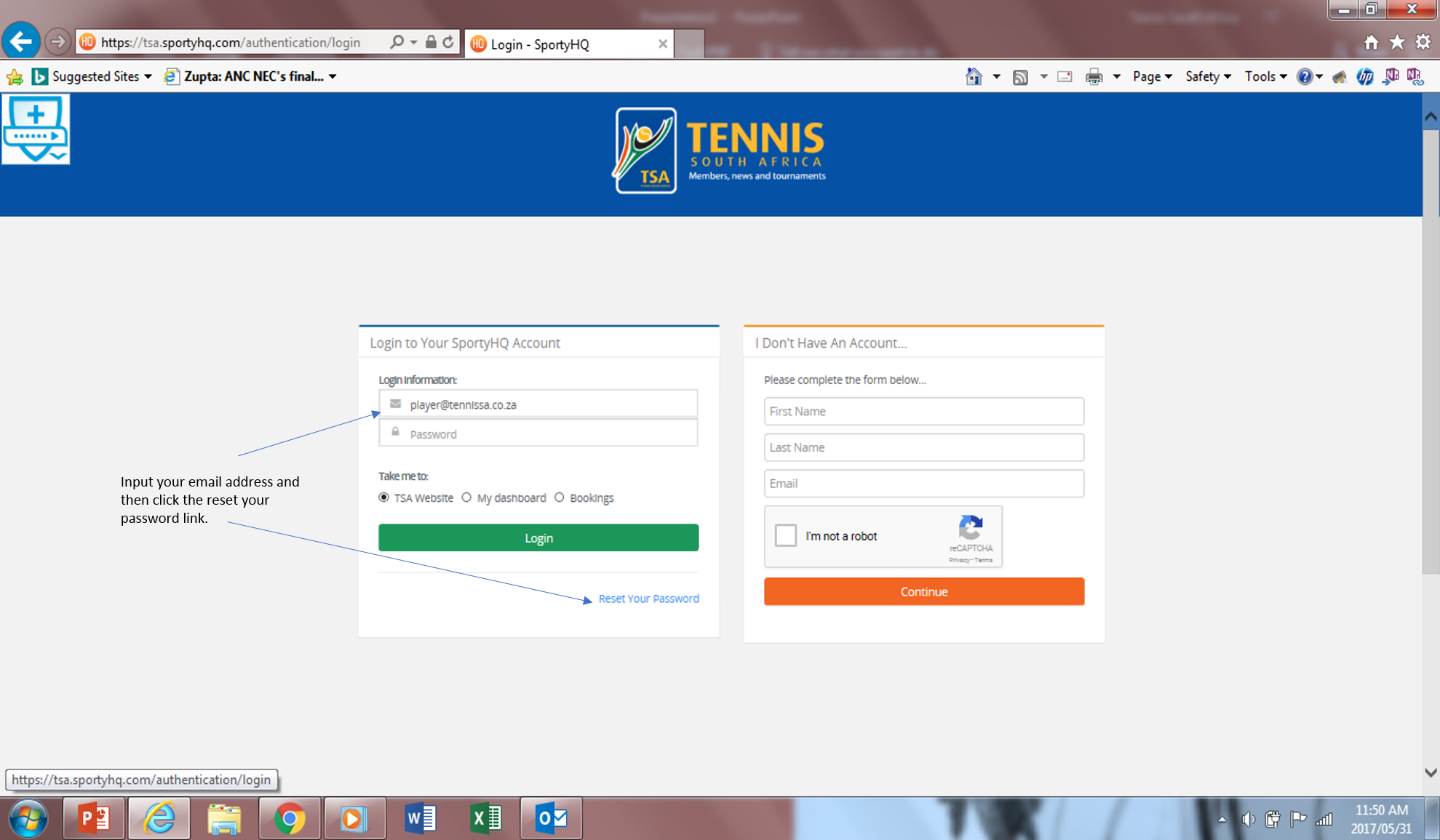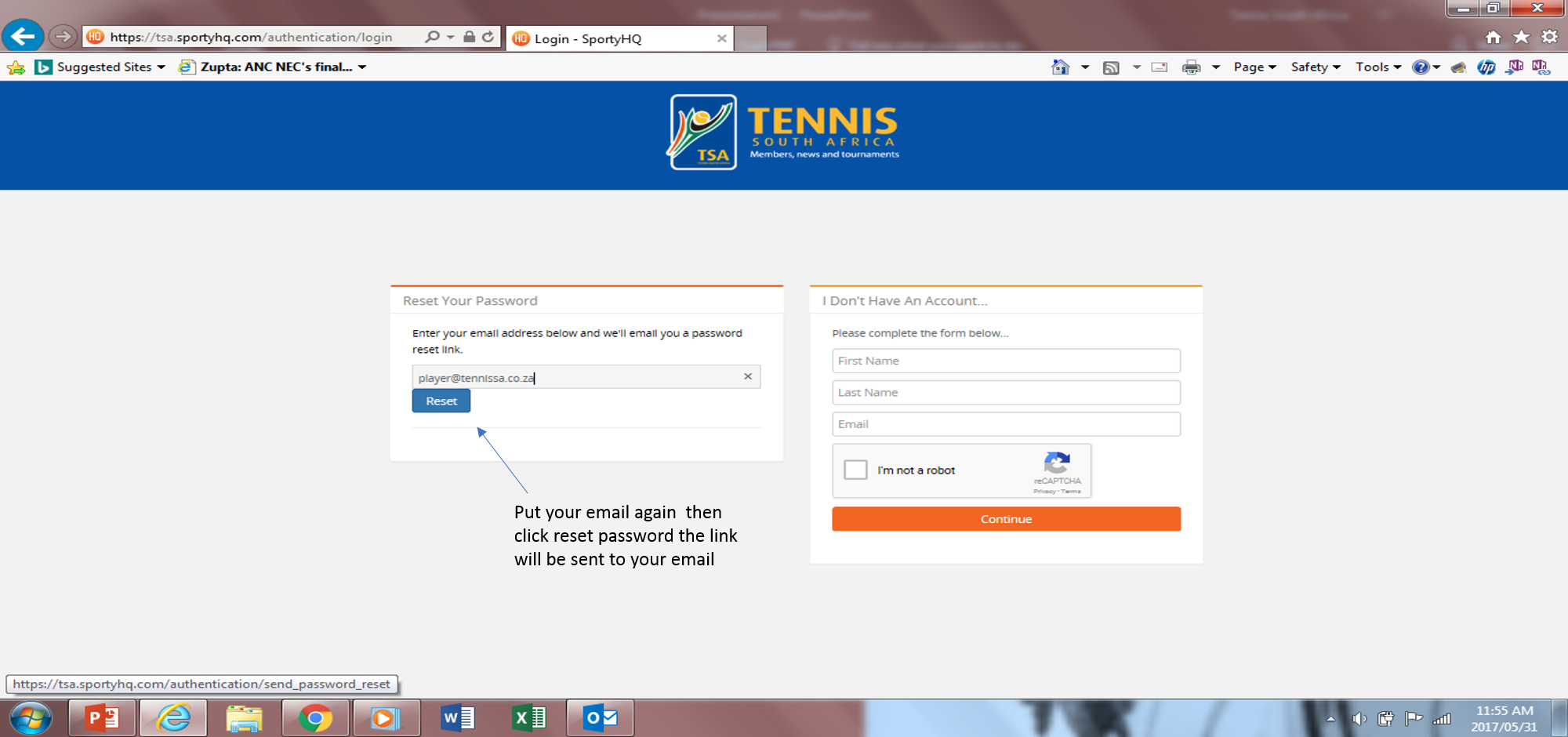 5. how do I enter a tournament?
• Click on the online tournament calendar, and then click sign up to enter the tournament.
6. What does BS/BD/GS & GD mean on the entry page?
• BS stands for Boys Singles
• GS stands for Girls Singles
• BD stands for Boys Doubles
• GD stands for Girls Doubles.